Worldprocessor is a very interesting project which has graphical representations of global data in the form of a globe.
Worldprocessor is an ongoing project that started in 1988. Globes reflect data available and valid at the time of their origin. Currently there are over 300 different globes.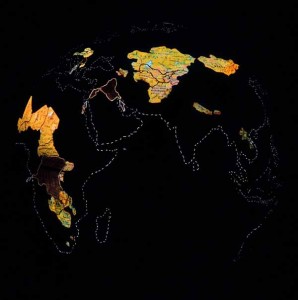 Landlocked Nations
These countries have one territorial condition in common: no access to the world's oceans. This has a fundamental impact on economics, social behavior, and perspective on the world. Many of the republics of the former Soviet Union are landlocked. Their recent independence has radically increased the number of countries, that suffer this unique condition.