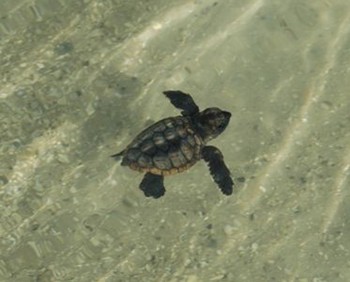 We're going out in a while but since I have nothing to do right now I decided to do this list from Sarah's Ramblings of a Restless Mind.  We're going out to a barbecue and I've already made my chicken kebabs and the cupcakes and everything is ready and my daughter is happily cruising on the furniture so I have time to kill.
Things YOU Love:
Song you love: One more cup of coffee (Bob Dylan)
Food you love: Brownies (Brownies are a food right)
Thing you love to look at: Sunrise (they're so much fun than sunsets)
Sound you love: Baby giggles
Thing you love to laugh at: Baby tickles (to make the above sound)
Gadget you love: My laptop (well my ipod, phone, microwave and so many others)
Person you love: My family
Software you love: Firefox (and all the cool extensions)
Word you love: Serendipity
Thing you love on the internet: GMail
Place you love to go on vacation: Japan
Sensation you love: Salty sea breeze on my face
Animal you love: Baby water turtles
Book you love: Ramona Quimby the Pest
Emotion you love: Satisfaction
Occasion you love: Eid
Quality you love in people: Caring
Thing you most love to shop for: Handbags
And finally…
What you love about today: It's Eid, my husband has a 3 day vacation, my daughter is enjoying her new toys and we're all happy (7amdulla)
It's not a tag but whenever you have time try doing it.  It made me feel good thinking of all the things I love.