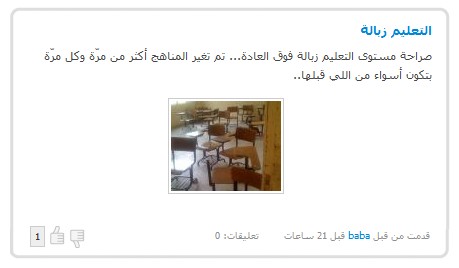 For the complainer in you go there's a website especially for you.  Ishki is a new site for the Arab world where you can complain your heart out.
الشكوى لغير الله مذلة
I guess the need for a place for people to vent out became so great that someone figured out that it could be somewhat profitable.  My only concern is anyone listening to all of these complaints?