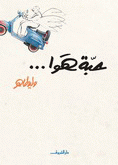 I went on a book shopping spree in Egypt, one of the books that caught my eye was "7abbet Hawa" by the artist Walid Taher, an interesting little book with lots of drawings and handwritten notes.
I immediately fell in love with it.  It's full of unconventional wisdome and quotes.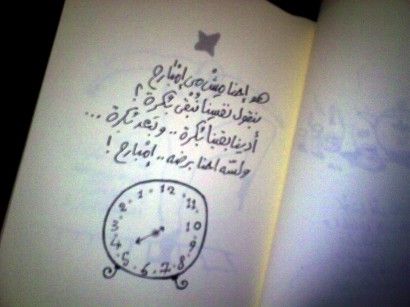 I love leaving these kinds of books on my coffee table so guests can page through them while I make tea or coffee.
It really is lovely and I would love to have some of these pages made into colored prints and hung on the walls.