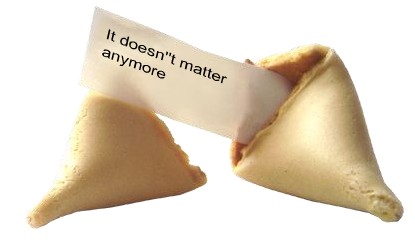 When something really annoys me, I try to ask myself  will it still matter later?  As human beings I beleive we are all slightly self-obssessed.  When someone has said or done something hurtful, or when you have said something that you shouldn't have and you spend the night tossing and turning thinking things could be different, try it out.
Ask yourself, will it still matter in
an hour?
a day?
a week?
a month?
a year?
a lifetime?
If you can change things or can appologize then by all means do.  But if it is just one of those things that just bugs you let it go.  It usually won't matter so much in the future.