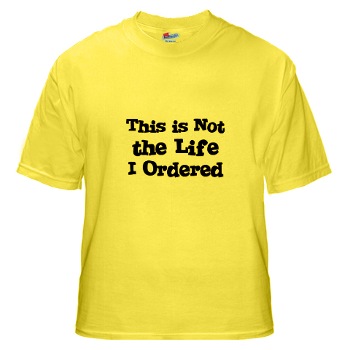 A couple of days ago my sister was telling about someone with her at work who showed up wearing a t shirt that said "I didn't order this life" and I thought it was hilarious.  She caught me on a day when I was feeling the exact same thing.  Then yesterday I was driving through a nice residential area which reminded me of the North Coast.  I don't know if it was the sun, the way the villas looked or the music playing in the car but I suddenly felt good.  On a random train of thought I realized that even though this wasn't the life I ordered, I had gotten lots of good things which I hadn't ordered at all.
Making Pizza at Home.  Never in a million years would I have thought I would learn to make pizza and actually enjoy it.  Thursday is pizza night at our place, I make the dough and then my husband usually comes in to play with the toppings.  It's a fun thing we do.
Baby Bath Time.  I think I love bath time more than my daughter does and she absolutely loves it.  She chases her rubber ducky, plays with the bubbles and chases the water down the drain when it's time to leave the tub.  She used to hate bath time but now that she can sit in the big tub and play she's enjoying it so much more.  I keep buying bath toys because they are so cute.  I love the way baby shampoo smells and use it myself too.  After her bath I rub her down with lavander oil and the atmosphere is so relaxed and she absolutely loves her baby massage too.  Never in a million years would I have imagined that giving a baby a bath could be so interesting and gratifying.
Making Friends.  I spent the first two years in Kuwait pretty friendless and then out of the blue we meet a group of couples and become a group of friends.  They have made my life so much more colorful and interesting.  I had all but given up on finding like minded friends and then Allah sends a whole bunch of them my way.  I am eternally grateful and thankful for them.
Microwaveable Chocolate Fudge.  This recipe is so easy and it's just super.
Nokia Maps.  I can find my way around much easier using it.  I don't mind getting lost much because I know I will eventually get home and I enjoy discovering the world, but seriously being able to see a map and use GPS is a life saver sometimes.
There are so many other things that I didn't order, some are good things and some aren't but I am sure the good things I didn't order are more than the good things I ordered but didn't get or the bad things I didn't order and get.