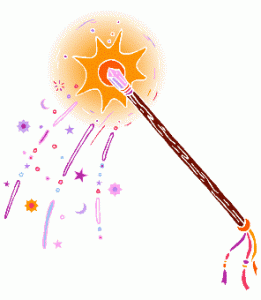 I am going to give you a magic wand, wings and a cute outfit.  Congratulations!  You are now a fairy godmother.  Ok slash the cute outfit if you don't think it would work for you.  Anyways, you can go pick one person and give them 3 wishes, or 3 people and give each person one wish, it is your choice.  What do you do?  Who do you pick?  And because I am in a very generous mood you can make one wish come true for humanity.  Then you have to pass on the wand to someone else so they can spread the wishes around.
Personally, I'd pick 3 people (my husband, mother and sister).  I'd love to give each one three wishes but rules are rules.
My wish for humanity would be getting rid of poverty.  Or world peace.  Or more tolerance. Or happiness.  Oh the possibilities are endless.
What would you do?