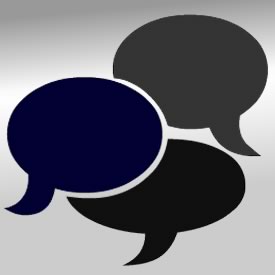 I enjoy reading blog posts, but even more, I enjoy following the discussions that result when a post is interesting or hits a nerve.
Organica had a very interesting post on "Muslim Dating" which I found very interesting.  Young people today are finding it harder than ever to find a partner and still do it right.  The comments that followed were mostly deep, thoughtful and interesting.
Sudanese Optimist posted a very racist video made by Egyptians and called it Reason Number 9734 Not to support the Egypt.  I found the video annoying and stupid.  I had never given Sudan much thought to be honest, I never thought that Egypt was better or worse than Sudan.  I just knew that Sudan used to be part of Egypt one day and that there are conflicts in Darfur.  The discussion is a very intellectual and important one.  Please go over there and give the comments a read.  This is what some people think of the Egyptians and Egypt, it just might change your outlook.
And as James Nathan Miller said "There is no such thing as a worthless conversation, provided you know what to listen for. And questions are the breath of life for a conversation."