Women really
do
rule the
world. They
just haven't
figured it out
yet. When they
do, and they will, we're all in big big trouble. ~"Doctor Leon,"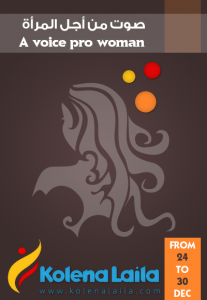 This year  Kolena Laila will start on the 24th of December until the 30th.  If you don't know what it is, it is an online initiative to give women a voice online by blogging, pod-casting, video blogging or whatever you like.  Last year I decided to write about Respect.  I still haven't decided what to post this year, probably because I have all of these ideas floating in my head.  If you know me or have been following this blog you'll know that I usually refrain from negative generalizations.  Yet, I also sometimes think that women need help in certain areas in life, like getting rid of sexual offenders, support after divorce and dealing with the changes that come with motherhood.  I like focusing on the positive more constructive examples of women being successful writers, entrepreneurs or scientists at NASA.
Kolena Laila is important for me not only because it gives a voice to women, it is because it helps women create an online community of strong women who do not view themselves as victims, but as productive members of society who can change it.
If you also believe that you would like to tell the world what you think about women and their issues, then join us this December from the 24th to the 30th.  For more info just go checkout the Kolena Laila site.