is Google's latest Doodle4Google competition.  I don't usually take notice of the Google Doodle's anymore, because I rarely visit Google's homepage, I just use Firefox's search textbox and go directly to the results.  I found myself totally by chance over there today and noticed the line saying that 30,000 kids drew Google Doodles so I clicked thinking I would see some random childish scribbles.  I didn't find them.   If you want to be inspired and awed then take a look at these pictures and ideas. Children from K-12 were invited to answer the question and draw a Google Doodle. 40 finalists have been picked out by expert jurors like well-known illustrators, cartoonists and animators from organizations like Disney, The Sesame Street Workshop, Dr. Seuss Enterprises, Charles M. Schulz Creative Associates and Peanuts and Pixar Animation Studios. You, the public can vote for the best.
Here is an example: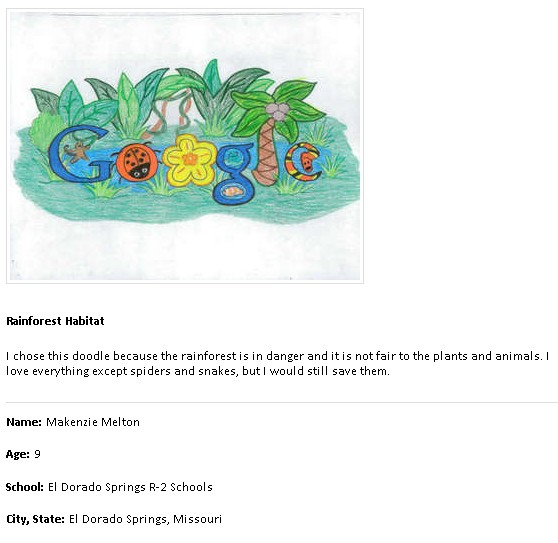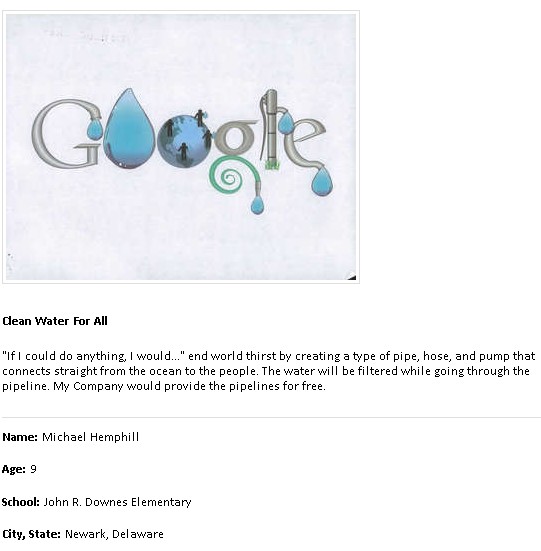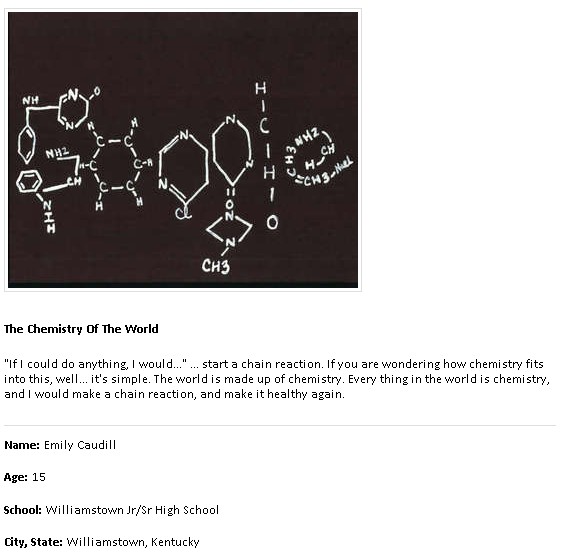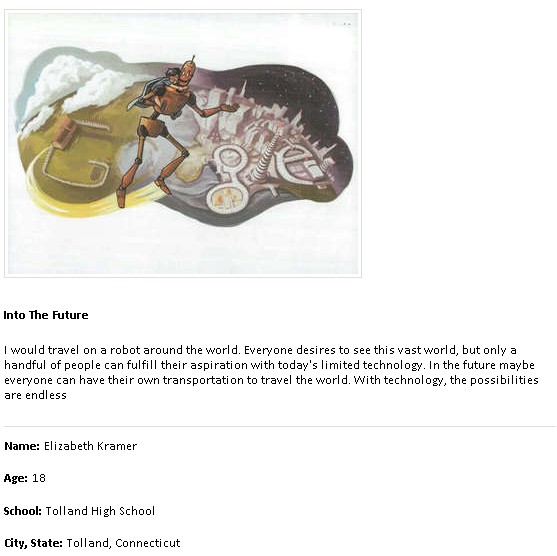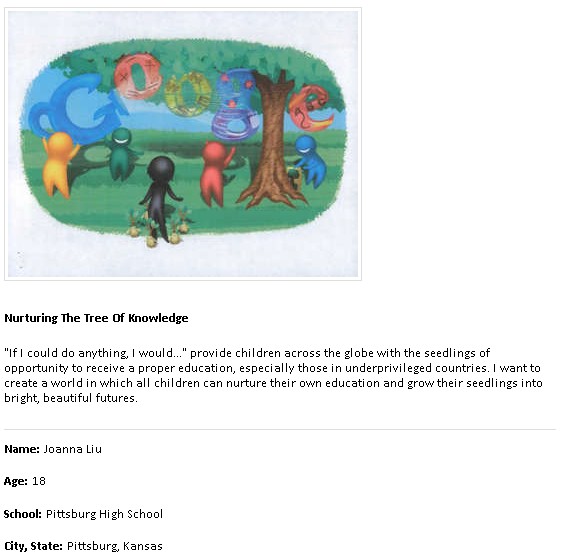 The illustrations are amazing.  I couldn't draw to save my life although I spent half my childhood dreaming of someday becoming a cartoonist or an illustrator.  As for what they wished they could do, that is a totally different story.  Like little Michael who wants to create water filtering pipes, he's only 9 if you hadn't noticed.  I am impressed, inspired and moved.
Maybe we should listen more to our children and give them more freedom to dream.  Maybe, just maybe they will grow up to change the world.