This was taken this morning in Salmiya not in some rural area.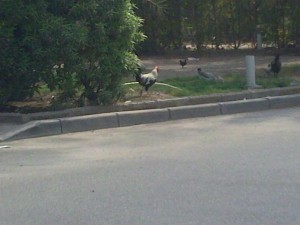 I kid you not!  I have nothing against urban chicken farming, but this is surreal.  Thankfully the rooster or chickens did not cross the road or I would have had to ask them why.
I am afraid of chickens.