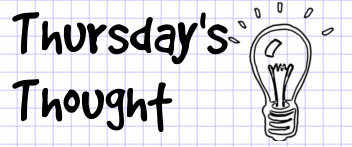 Last week I took a break from posting anything of the weekly stuff. Hope you all had a nice vacation.
And back to the schedule.
Today's thought is related to this post from Zen Habits on achieving without goals. It seems totally counter intuitive to achieve anything without a goal. But this past year I have achieved lots by doing just that. I got really passionate about things and just went out and did them. I started doing stuff without knowing what I was doing or where I would end up but I think overall I did great. It is less stressful that way and opens you up to different possibilities when your goal is more about the doing than on the destination. You focus on the task at hand instead of the whole thing which sometimes gets too overwhelming. It also makes you flexible and it is easier to change what you are doing.
Are you a 'just do it' or 'set a goal' kind of person?
Mister Linky's Magical Widgets — Auto-Linky widget will appear right here!
This preview will disappear when the widget is displayed on your site.
For best results, use HTML mode to edit this section of the post.