I came across Tableya completely by chance via twitter a couple of weeks ago and totally loved it. And then I followed Nevine blogger behind it, and she is just as sweet as her blog.  She cooks interesting meals, showcased with beautiful pictures with ingredients that are available and affordable in Cairo while trying to keep it all healthy.  I asked her if she would be so gracious and tell you all a little bit more about her blog and here it is.  All images below are from the blog and if you click on them will take you to the post that they come from.
---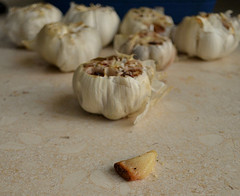 In one sentence describe your blog
Egyptian food blogger with a special interest in health-ifying fun new dishes as well as old favourites.
In one sentence describe your own personal blogging style
I don't stick to a schedule and only post recipes I'm super excited about.
What inspired you to first start a blog and what keeps you blogging?
I followed other food blogs for years before I realized that hey, I can do that too! I've always loved writing down random musings and more recently started trying to get in touch with my inner Martha Stewart, so blogging about food has been the perfect way for me to do both.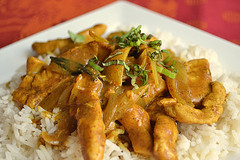 Where do you find inspiration?
I'm usually inspired by other food blogs especially those with beautiful photography (Oh, how I envy those bloggers!). My other major source of inspiration is my grandmother, who is the one who got me interested in all things kitchen related in the first place.
What did you learn the hard way that you really wish someone had told you when you first started blogging?
I wish someone had told me how difficult it was to write down the specific measurements for a recipe. I usually work haphazardly in the kitchen and add a pinch of this and a dash of that. Dealing with how many tablespoons to add and what tenth of a cup equals in grams is driving me crazy.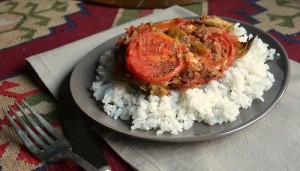 Which of your posts is your absolute favorite and why?
I like my Moussaka post best because it was the first Egyptian dish I added to the blog.
What is your favorite Egyptian blog?
I like 'Buttered Up' and have recently discovered 'Chocolate Mints in a Jar';)