My daughter loves her books.  She drags them around like kids would drag their favorite toy around.  She also drags other random stuff around too, yesterday it was an umbrella.
I like getting her Arabic books as well as English books.  For her birthday my sister picked out a bunch for her and sent them over.  Some of them were total keepers but one made me want to fling it from the window.  YES IT WAS THAT BAD. And that coming from a person who loves all books.
It was this book.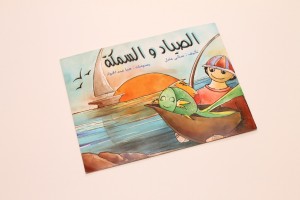 I didn't like the illustrations, but I am a big girl so I let it pass.  But the story is depressing.  A fisherman talks to a fish and tells her that his children are hungry and he needs to feed them to which she replies that she too has children and can not be his dinner.  Her son tries to eat the bait off the hook so she pushes him aside to save him and ends up being lunch.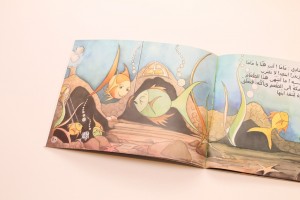 I hated it because it was a sad, depressing idea.  I hated it because it built on the idea that mothers always need to be self sacrificing.  I hated it because he was moping and the fish was moping and by the end of this book I was moping too.
I have another book by the same publisher.
This one has the same level of bad illustration but the story isn't so bad, actually it does have an interesting moral.  Long story short, lemon tree was sad that no one liked its sour lemons and everyone loved the sweet grapes until family got sick and needed the lemons.  Lemon tree learns that everyone is different and has a purpose. Lemon tree is happy.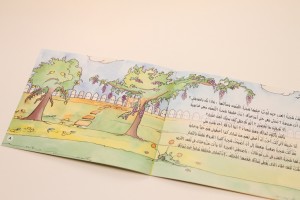 Can you see the sad depressed suicidal Lemon tree? This is a children's book.
Now that I have happily bashed the bad books can I tell you about the books I LOVE.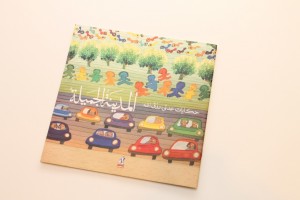 It is called the Pretty City and it is by Adly Rizq Allah. It is a  whimsically illustrated story about an artist who doesn't like the noisy polluted city and starts drawing a happier version of a city. He eventually goes to a place which he likes better and everyone follows him and doesn't pollute or make noise.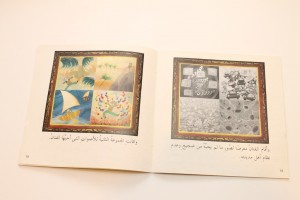 My daughter loves it as much as I do.
But my favorite book is Hanooma and her grandmother Soona.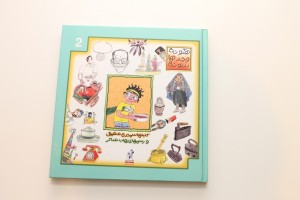 The book is written by Samira Shafiq and illustrated by Ihab Shaker and published by Nahdet Masr.  It is for slightly older kids, probably kids who can read on their own and it is not really a story book either.  Oh and it doesn't have enough pictures for little non reading kids.  But, this book is just AWESOME.  Hanooma and her grandmother talk about Egyptian places, people and customs.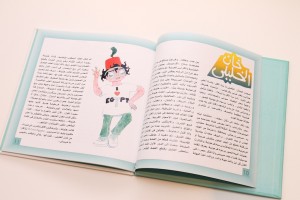 Soona tells Hanooma about Khan El Khalili, Nagib Mahfouz, Siwa and lots of other things.  Every Egyptian kid needs to read this book.