If you are a geek then you can just call this creating a restore point.  I always have a hard time ripping rows and then picking up the stitches again especially if there were yarn overs and the stitches keep getting twisted so I sometimes just end up ripping the whole thing.  Why waste all that good knitting when you can just save your knitting at a point where you are sure that has no errors and just rip to that point.
You only need a little piece of painters tape (or any tape that won't leave a gummy residue on your needles)
A length of scrap yarn at least twice the length of your row.
Your knitting, I like to work this on a wrong side because they usually have less yarn overs or none at all.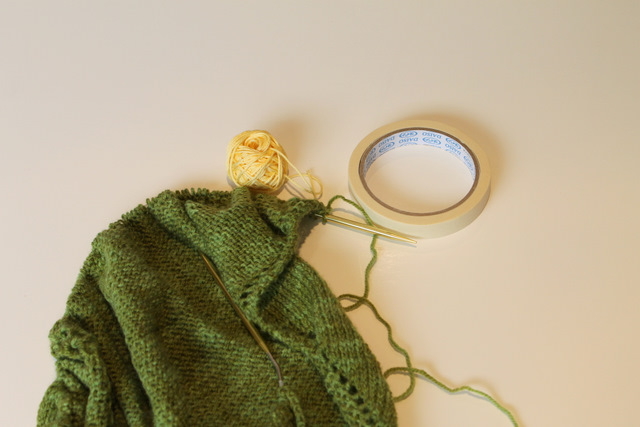 Wrap the end of your scrap yarn with a small piece of tape. Don't use too much or it will get bulky and your stitches won't pass so easily over it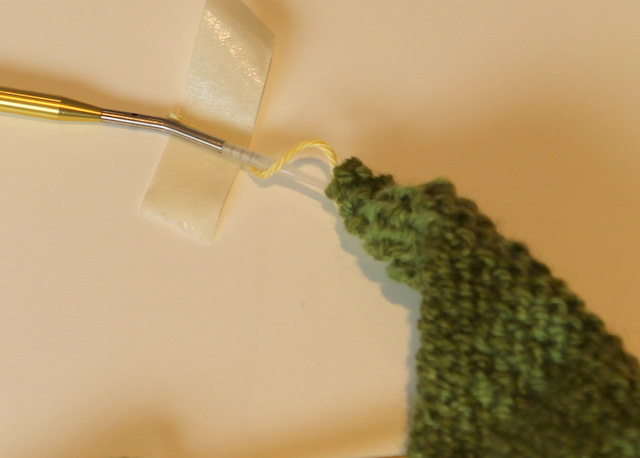 If you are using circular needles then it might be a good idea to do it where your cable starts. If you are using straight needles wrap it a couple of inches after the tip.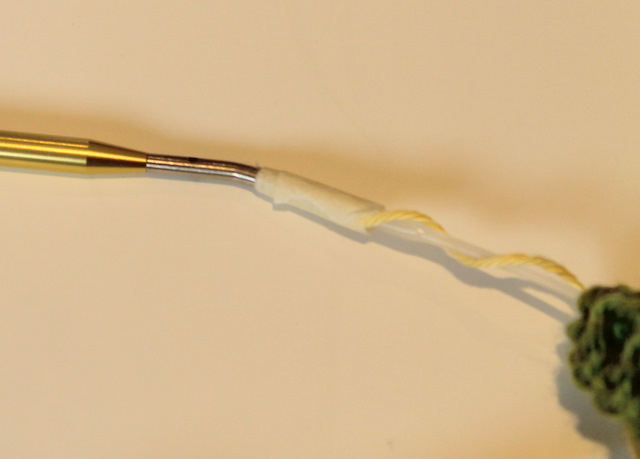 Now just knit or purl the row as you normally would, your stitches should just slide over the tape and scrap yarn. Once your done all of your stitches will be knit over the yarn. Tie the ends so the yarn doesn't fall off. If you need to go back to that point all you need to do is rip and the scrap yarn will stop you from going any further and moving the saved stitches to your needle again will be much easier.