I have a shawl to finish, so instead of working on it, I made bookmarks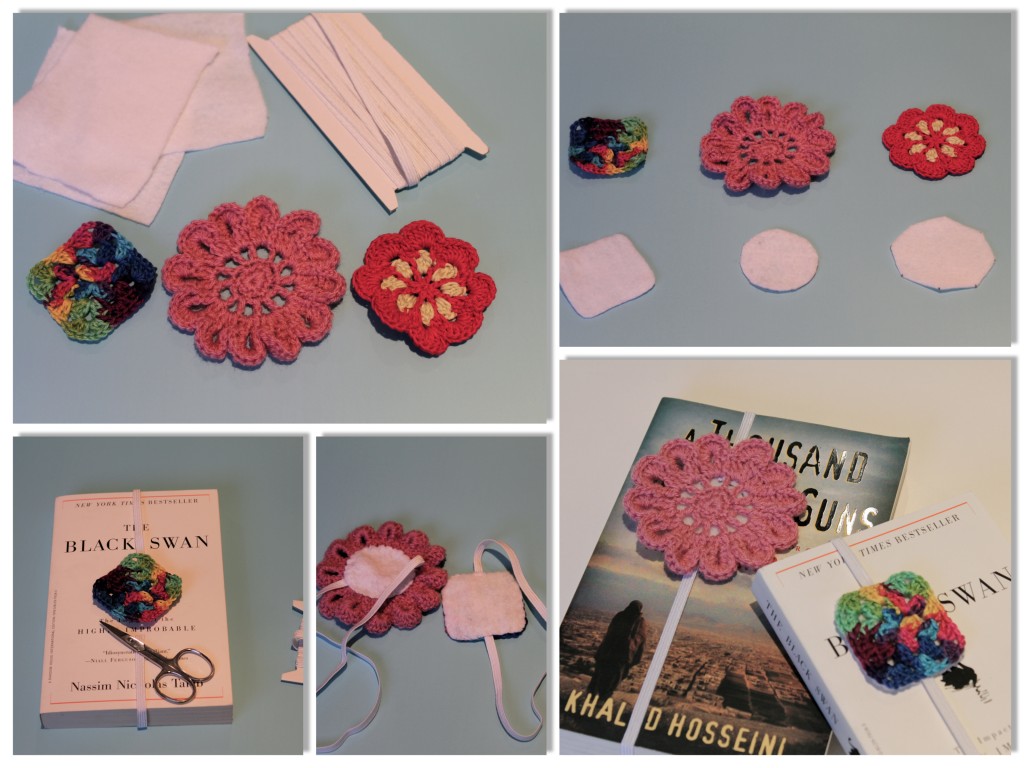 The pictures are quite self explanatory. Crochet a flower, square or whatever motif you life. Cut out a peice of felt for the back and cut elastic that is long enough to go around your book from on edge of the motif to the other side. Sew the elastic to the felt and then sew them to the crocheted motif.
Quick, satisfying and very practical because they are less likely to fall out like regular bookmarks do.