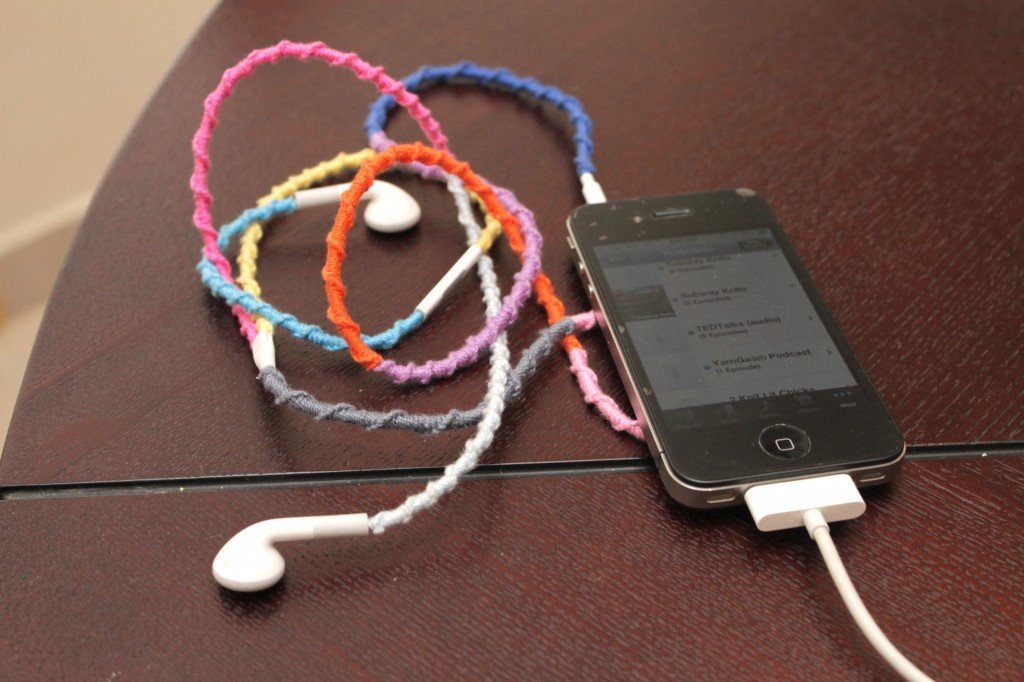 I love love listening to podcasts while I craft or drive.  It is like my own on-demand knit night whenever I want.  These are the podcasts I listen to regularly and each one has something different to offer. They are listed below in  alphabetical order
2KnitLitChicks: Mother (Barb) and daughter (Tracie) team who talk about knitting and books. Their book reviews are just as interesting as their knitting.
Brass needles: hosted by Miss Kalendar who also reviews Sci-Fi.  It is sometimes like knitting from outerspace.
Electric Sheep: The knitter behind it is Hoxton Handmade and she is a hilarious, british and has a thing for beards
Knit Knit Cafe: Mother (Abby)  and son (Ben) team, yes her son.  It is almost like joining them in their living room while they knit and talk about it.  It is a lot of fun.
Knitmoregirl Mother (Gigi) and daughter (Jasmine) are another hilarious duo.  I almost want them to adopt me.  Sewing and spinning are also on their agenda so it is a lot of fun.
The Savvy Girls Sisters (Melanie and Deborah) are very savvy.  Melanie hates knitting but loves gerbils so we forgive her and Deborah loves knitting and forced Melanie to podcast with her.  Originally from Canada but they usually blog from around the world.
SubwayKnits: Maria is the voice behind SubwayKnits. She is a teacher from New York and her podcast is another wonderful one to listen to.
These aren't all the podcasts I listen to, just the top ones.  Just go to iTunes and search for the topics you like in the podcasts you will not be disapointed.  All of these podcasts aslo have awesome ravelry groups so be sure to check them out too.