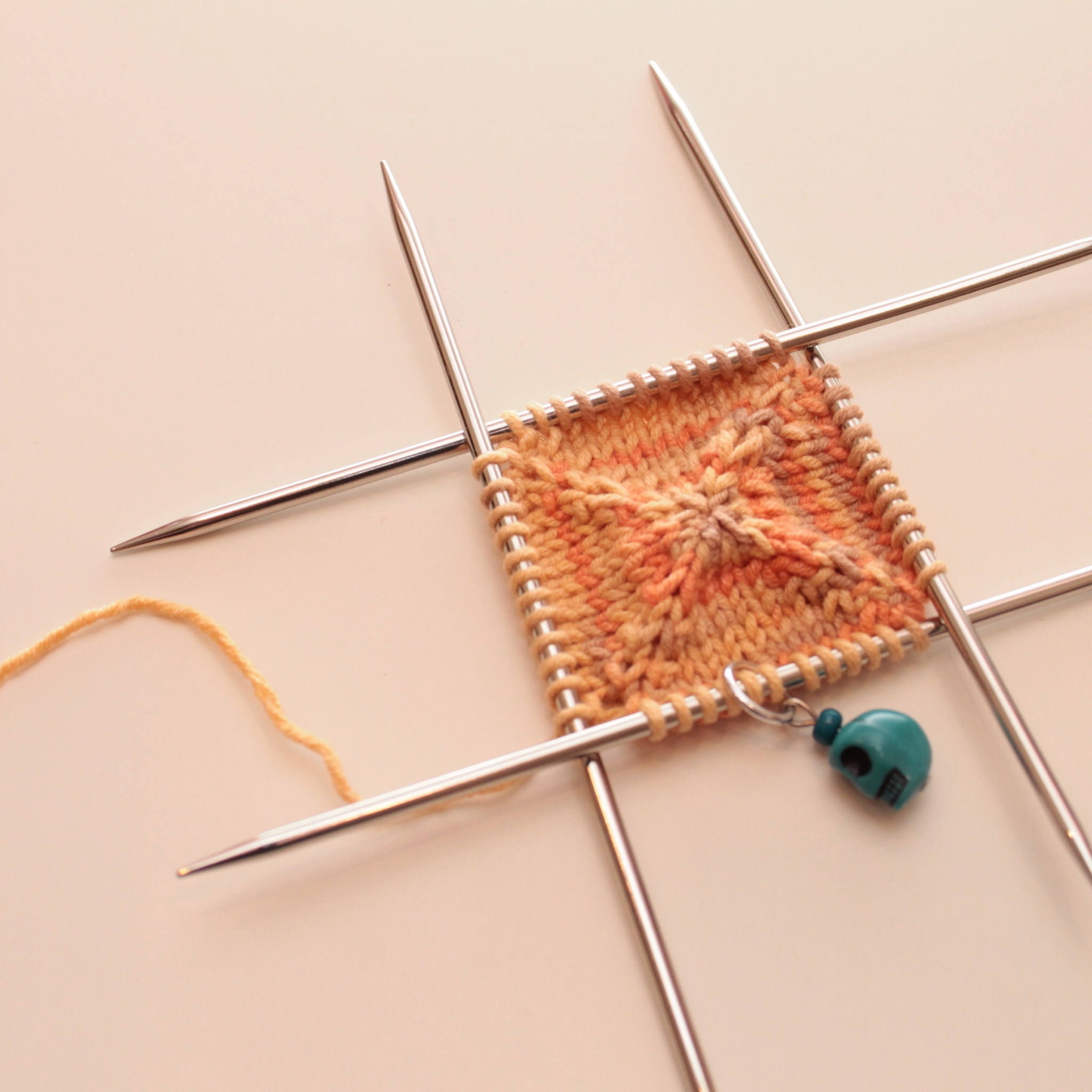 In crochet it is super easy to knit from the center out. Actually it is probably one of the first things you learn to do. It is the basis of amigurumi and most three dimensional crochet. In knitting it is a little bit harder. But still very doable.
There are several ways of doing it like using an umbilical cord as explained by the Techknitter or doing a magic ring as explained by knit picks.
While both methods are easy once you have had a little practice I want to show you how I sometimes do it. Basically it is a provisional cast on which you then unravel and thread your tail in the first round of stitches. It is slightly faster than having to knit an icord and less fiddly than the knit picks method.
You will need a crochet hook, waste yarn and dpns or a circular needle.
Chain a little more than the number of stitches you will need for your cast on. In this example I am going to knit a flat square so I will need 8 stitches for the cast on.
Pick up the bumps on the back of your chain with your knitting needle
Knit into the chain stitches.
If you are using using dpns then. Transfer 2 stitches on each needle so you have 4 needles with 2 stitches each. If you are using a circular needle then you need 4 stitches on each side.
Join the round as you would normally do.
Round 2: kfb all stitches.
Round 3: knit all stitches
Round 4:* kfb, k2, kfb* 4 times
Round 5: knit all stitches
Round 6: *kfb, knit to last stitch, kfb* 4 times.
Round 7: knit all stitches.
Repeat rounds 6 and 7 until you have the number of stitches you need.
Whenever you are ready, just thread the tail in a tapestry needle and thread it thru the stitches on the crochet chain. Unravel the chain and pull the stitches tightly as if it were a draw string weave in the tail and that is it. You have a nice clean looking center.