That is what the 5 year old has been calling these socks. She loves My Little Pony and especially Rainbow Dash. So these socks are the perfect thing for her. She tried to talk me into knitting her wings with the yarn, but I told her that there wasn't enough yarn. I have two balls of the rainbow yarn and her socks usually take less than one ball so I am hoping to make some more coffee cup sleeves.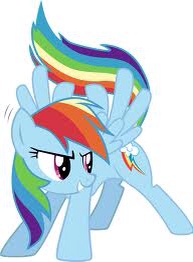 I had forgotten how much faster socks on DPNs are for me. I find them so much faster and hassle free compared to magic loop. It might be because the joins on my cables aren't that smooth. I am loving the plain vanilla socks, great for watching tv or listening to podcasts.
What are you working on?