Last year I did a review on my year. One of the nice things about blogging is that you can go back and see what it was like a specific point in time. I had no resolutions last year, but I had two personal goals, I wanted to read at least one book a week and to knit myself a sweater. I used Goodreads to track my books and I actually managed to read more than 52 books this year, true, many of them are children's books, but hey they are still books. I stopped thinking about how important the books were and just read for fun. A lot of the books I read were bedtime books I read to my daughter.
And I know myself a Hitofude, then I knit another one for my sister. If you had told me last year that I would knit not one but two fingering weight cardigans I would have laughed. I still want more pretty cardigans, but I will take my time and order the good yarn first.
I like reviewing my year, I like looking back and realizing that the year was not a total waste even though that is how I felt most of the time. It is also satisfying to look at all the things I made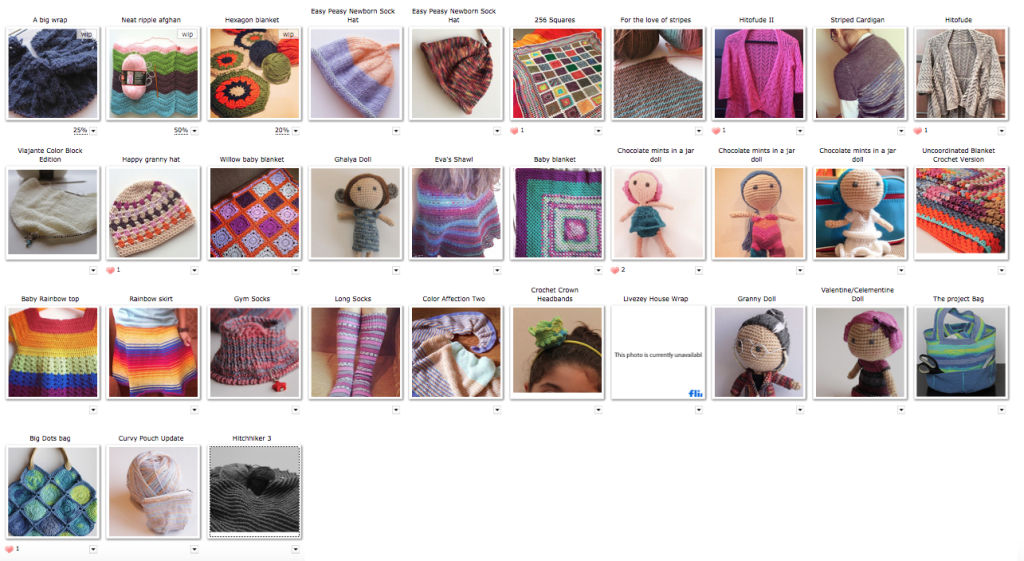 There is over 30 projects in that picture. The ones I enjoyed the most were definitely the dolls. They were personal and had character. The cardigans were awesome too. Two completed large blankets and two baby blankets isn't bad either. Not to mention another two large ones still being worked on.
I might have less projects that previous years, but 13 of them were made out of fingering weight. And of those 13, 8 of them were large projects. I used to want to knit something fast so I could have it ticked off my mental to – knit list and don't get me wrong I still can't wait to finish a WIP so I can enjoy it or cast on something else, I am teaching myself to stop worrying about time.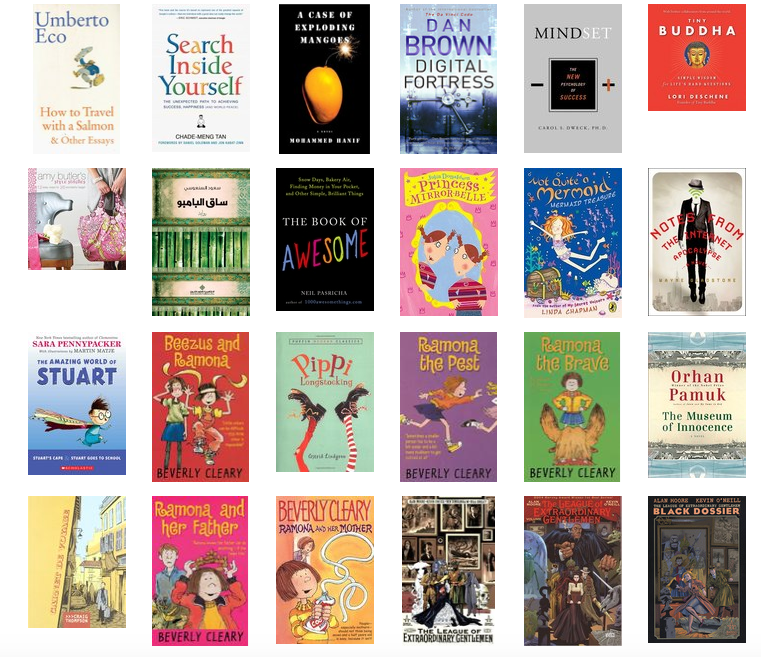 And some of the books. Yes they are for kids, yes they are not serious books. But in my defense, some of these were super fantastic. For example the Fairyland series are super so was the Mr Benedicit's Mystery Society. And I loved the Hundred year old man who climbed out of a window and disappeared. As for Girl Gone, that book gave me the creeps, I still feel creeped out just thinking about it.
It hasn't been an easy year, that is for sure, but I like to think that I took it all quite well and responded appropriately. I read somewhere that you should not react to things, instead you should respond.