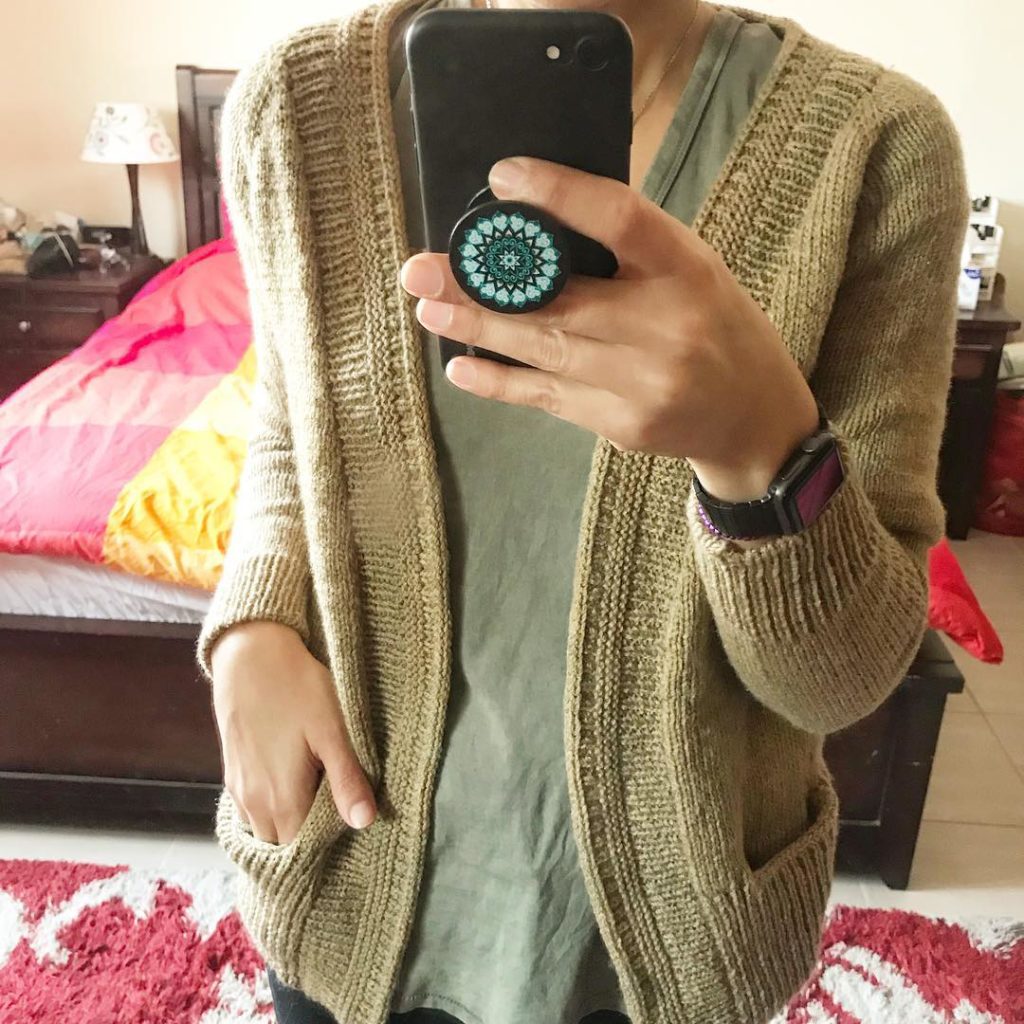 I didn't think I would love this cardigan, but I really do. The process was really tedious at times. The grabbiness of the yarn was making it a challenging WIP. It also felt really scratchy while I was knitting, and I considered burning the yarn a couple of times. Thankfully I persisted. Once all the ends were woven in, I threw it in the washing machine with a ton of softener. At that point I really didn't care what happened to it. When I tried it on after it was dry, I was really happy with it. The best thing about it? THE POCKETS!!!!
Really, everything needs to have pockets. I love the little details too, like the garter rows and the i-cord bind offs.
It is a really neutral color so it should get lots of wear.