Back in 2010 I created some Handy Reference cards for knitters and crocheters.  I have been meaning to update them for a while. Something cleaner and clearer.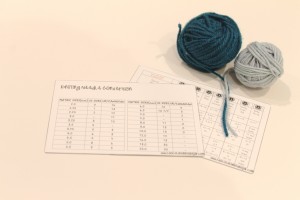 So I present the new Handy Reference cards.
They include a knitting needle conversion card, crochet hook conversion card and a yarn weight reference card.  I also added a blank card so you could add whatever it is that you want to write instead of having to look up every once in a while.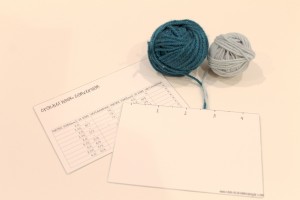 All you have to do is print on card stock, cut out then glue every two together, back sides together.  Add your notes to the blank card and laminate.
I added 4 inch marks to mine so I could check gauge if I need to without having to find my ruler.
ReferenceCards